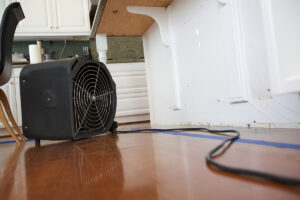 It is undeniable that taking the right steps for mold removal mold can make a big difference when it comes to minimizing the damage to your home as well as minimizing the health implications for your family.
The first priority should be removing mold from your home as soon as possible after it has invaded. The spread of mold within your home can cause serious health problems for your family and damage to your property in less than 72 hours. Our goal is to assess the situation as soon as possible after receiving your call at AquaTex Water Damage Restoration.
To determine the source of your mold problem and to mitigate it to the best of their abilities, AquaTex Water Damage Restoration professionals use advanced equipment and extensive mold removal experience. In order to minimize the disruption to your family, we aim to clean up mold and remediate mold as soon as possible.
Mold Remediation for Business
Mold can easily spread throughout a business causing excessive downtime for the business if not addressed as soon as possible. Business owners can prevent this by taking immediate action as soon as possible. In the same way, homeowners should act when they discover mold growing in their home.
Throughout the remediation process, AquaTex Water Damage Restoration professionals work with you and your building's occupants to ensure the least amount of interruption possible to your business.
Mold: What is it and what are its effects?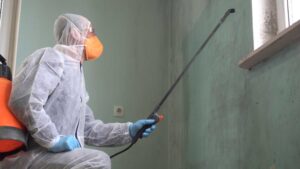 Understanding mold begins with understanding what it is not. Since these natural elements are a part of nature, they cannot be completely controlled in a living space. Whether indoors or outdoors, mold can enter your home via doors, windows, heating and cooling systems, even on your pet or clothing. Microscopic spores will thrive in moist air and can become a serious problem very quickly if exposed to moisture.
Once you notice that a musty odor is growing in a room, you should take action. Mold remediation begins by identifying and repairing the mold's water source, otherwise, the mold may return at a later time. Mold growth is minimized and microorganisms are prevented by maintaining a humidity level of 20%-50% indoors.
Does Mold Remediation Really Need To Be Done?
In order to prevent any further damage, it is only natural that you want to get rid of mold as soon as possible in your home or business. In cases where mold has spread rapidly, and sometimes cannot be detected by the naked eye, it might be a good idea to contact a professional, like AquaTex Water Damage Restoration, for assistance.
During mold remediation, will I be able to stay in my house?
Depending on how serious the mold is, mold remediation may be possible in your home while you are still living there. Before beginning remedial work on the affected area, AquaTex Water Damage Restoration constructs containment around the affected area to avoid cross-contamination of non-affected areas.
Is it Possible to Clean Mold Yourself?
Professionals who have been trained to clean mold should be entrusted with the task. Identifying what is feeding the mold growth and stopping the source of water that is feeding it might be helpful in stopping or shutting down its growth. If you want to prevent disturbing the mold, you should make sure you do not disturb it when doing this.
An additional tip you may want to consider
To prevent mold growth in your home, you should also shut the HVAC system off until a professional inspects your home. It is possible that mold spores will spread throughout your home if you leave your fans running.